Teachable and Ready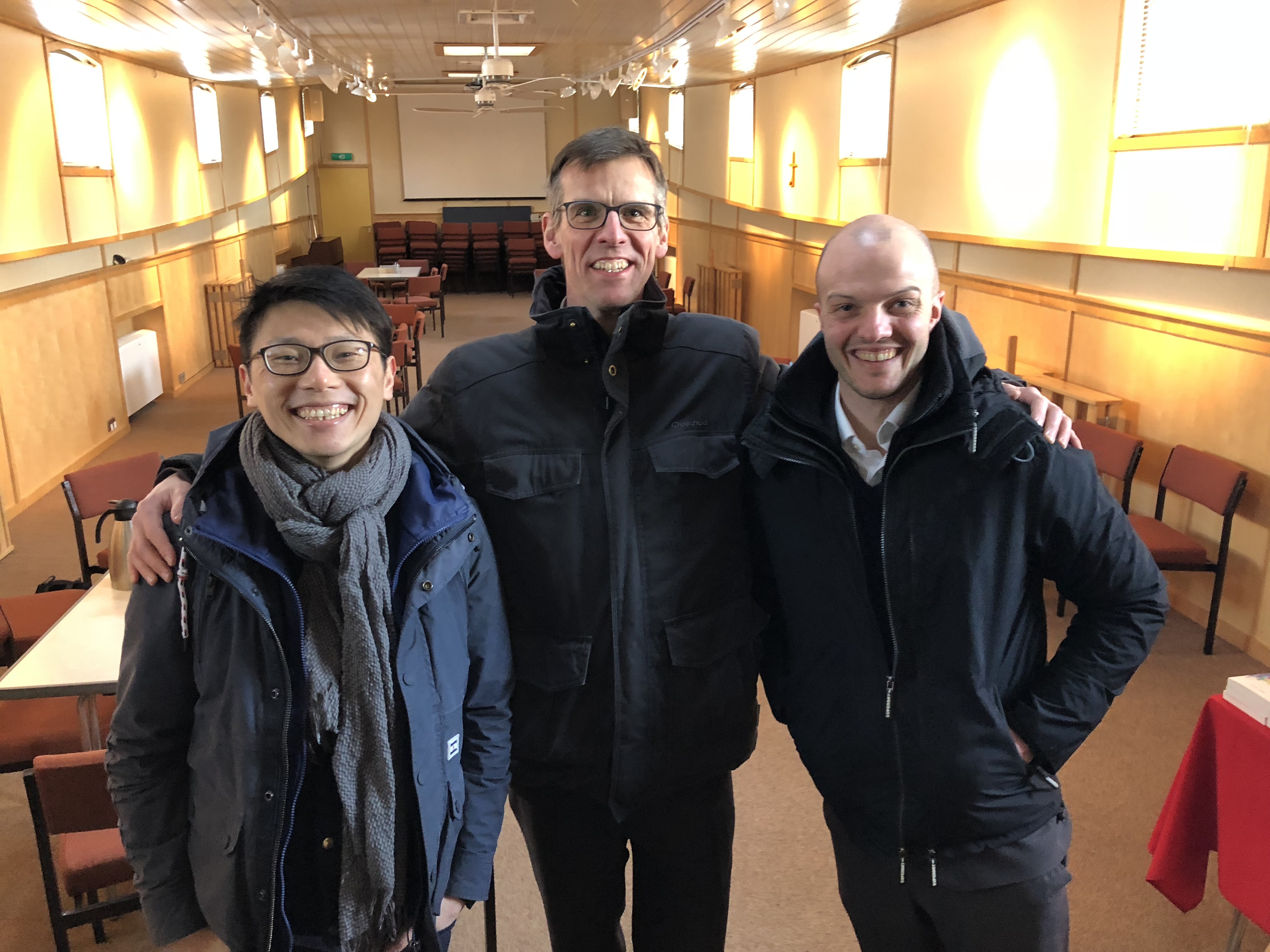 I'm always grateful when Christ Church lets me head off for a few days to study, do work for Arab Vision, and visit friends. The past ten days have been especially meaningful to me as I have had the chance to spend time with my old friend Dick Lucas, who's like a father to me, and to study some exciting things going on in London, England. I'll write soon about the blessing Dick has been to me over many years, but for today I want to tell you about seven London-area organizations that I've been learning a lot about!

St. Helen's Bishopsgate - My friend Dick Lucas pastored St. Helen's for almost forty years, from 1961 to 1998. Located in the heart of the "Wall Street of the UK," St. Helen's reaches thousands every week and has a particular ministry to business people and students. Dick's successor, William Taylor, has emerged as a great leader among evangelical clergy. St. Helen's has been known, for decades, both nationally and internationally, for its focus on Bible preaching. Lately it's been broadening that focus from the pulpit to the pew, with enormous emphasis on individual discipleship.

St. Peter's Barge - Canary Wharf hosts many of London's largest and most dynamic businesses. Property is expensive and very hard to come by, so St. Peter's Barge is a church located literally on a barge in the Thames River. A plant from St. Helen's, the Barge Church, as it's often called, is uniquely well placed to minister to the hundreds of thousands who work and live nearby. On the day I visited, Pastors Marcus Nodder and Matthew Dew-Jones (pictured above) were sharing plans for an evangelistic mission later this month.

Euston Church - Euston Church is located near University College London. With 11,000 staff and 35,000 students, UCL is the third largest university in the United Kingdom. Undergrad and grad students come from all over the world. Pastors Kev Murdoch and Rob Mullock are especially gifted at helping to reach out to the many who have never heard the gospel.

St. Nick's Cole Abbey - Occupying one of Sir Christopher Wren's famous London churches, St. Nick's has a particular ministry to financial workers. Youthful and intimate, St. Nick's runs the Center for Workplace Ministry, where Christians are helped and encouraged to share their faith in and through their work. The senior pastor is Chris Fishlock. The assistant pastor is a young Korean-American named Dan Hong. Dan will be moving this fall to become pastor of Grace Church PCA in Greenwich, CT.

St. Michael's Cornhill - St. Michael's Cornhill was organized by St. Helen's to reach out to London's large and growing Chinese population—almost 125,000, as of 2011, and even more today. Charlie Skrine, their brand new priest-in-charge, is putting together a gifted and energetic team, including some native Mandarin speakers, who will use music, language and relationships to make an impact for Christ.

St. Peter's Cornhill - St. Peter's is just a block north of St. Michael's, on Cornhill Street, the legendary home for hundreds of years to London's banking community. One of the oldest churches in the City, St. Peter's is the home of what is called the Cornhill Training Course. The CTC helps young people explore ministry opportunities and develop their skills. My son John is actually thinking and praying about possibly attending Cornhill this fall.

Co-Mission - Many at Christ Church know Richard Perkins, who spoke in 2012 and 2013 at the Christ Church Conference on the Bible. After a decade serving as pastor of Christ Church Balham, Richard now leads the inter-denominational church planting initiative, Co-Mission. With intelligence, discipline, and wit, he mentors and directs a dozen individual church planters and helps develop plans and strategies for church planting all across London, from Walton-on-Thames in the West to Dagenham in the East.

I visited all seven of these organizations this past week and had time with their leaders and members. All seven are quite distinct from one another—and certainly from Christ Church Carrollton. They're rich, intensely urban, and very English—and we're none of those things! However, I have observed four best practices that each of these organizations demonstrate—and that I very much hope to emulate here at Christ Church.

First, all these ministries are deeply prayerful; I was struck by how much they pray and by how earnestly they pray. Second, all these ministries are committed to excellent Bible exposition and evangelism, proclaiming the Bible, to all and through all. Third, all these ministries have a major focus on preparing Christians through every-member discipleship, with an emphasis on small groups and one-on-one ministry. Finally, all four ministries seek intentionally to reproduce themselves by planting like-minded churches and groups.

I'll share more on Sunday about what I've been learning, and I'll be adding these best practices to the ways we hope to implement our church goals. In the meantime, I'll just say I believe God is doing an amazing work in the UK and specifically in London. It's been a privilege to see it. I also think God is getting ready to do an amazing work right here in Carrollton. As I see it, the challenge for us is to be as teachable as we can and then, with God's direction, to put into practice what we're taught. I'm ready. How about you?