Pray & Guard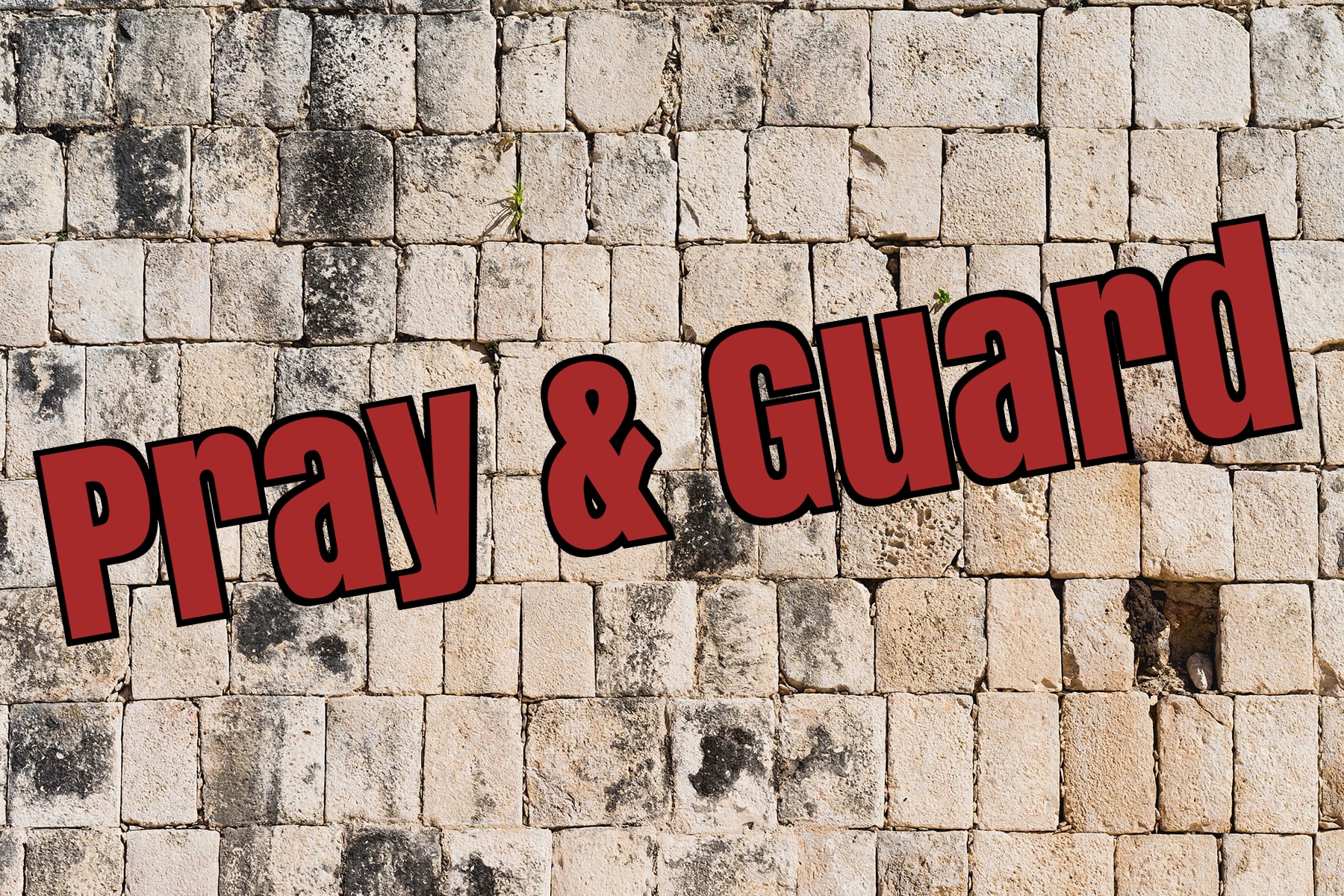 The book of Nehemiah tells the story of a Jewish exile who was tasked by God to lead the Jewish people in rebuilding the holy city of Jerusalem. There were enemies all around them who opposed God's purpose and sought to steal and kill and cause confusion. In Nehemiah 4:9, Nehemiah said that he and God's covenant people responded to their enemies in an interesting way: "...we prayed to our God and set a guard as a protection against them day and night."
This Lent, we at Christ Church Carrollton are reflecting on the very real challenges we face in the 21st Century. In the midst of today's violent culture, how can we, as God's covenant people, securely build the faithful witnessing community that God has purposed to build here in the City of Carrollton? What can we learn from Nehemiah and his countrymen as they sought to do what God had called them to do?
First, like Nehemiah and his people, we must pray. Prayer is not to be an afterthought, much less mere religious window-dressing! Prayer can and must be our first line of defense and our deepest and most abiding hope. We pray to our God for one another, for our leaders, for our children, for our neighbors, for those who hate us. We entrust ourselves to God, because in the end it is God alone who can protect us and keep us safe in order for us to do the work he has given us to do.
Second, like Nehemiah, we must do what we can to "set a guard." Ruling Elder Larry Perry and the church's Safety & Security Team are already working hard every Sunday to keep our church safe and secure. Having been thoroughly trained, they work with quiet vigilance to welcome newcomers, to assist anyone needing help, and to keep an eye out for anyone who would seek to harm us. While they're at it, they also pray!
No one likes to think of an active shooter charging in one Sunday, through our warm and welcoming coffee shop, with intent to kill or cause confusion at Christ Church. Fortunately the odds are minuscule it will ever happen! But it only takes one incident to cause a tragedy like at Sutherland Springs Baptist (2017), Tree of Life Synagogue (2018), Emanuel AME (2015), and Burnette Chapel Church of Christ (2017). Different denominations, different regions—similar tragedies.
We're trying to learn from the sad experience of others. Our Safety & Security Team is trained to plan, coordinate, observe, and report—immediately! Team members wear special name tags that identify who they are. Their specialty is deescalation. They aim to be prepared for every eventuality so the rest of us can focus unreservedly on our mission to share Christ's all-embracing love. Our earnest prayer is that their hard work and preparation will never be needed.
This Lent, we're doing even more. This coming Sunday, March 10, Carrollton's Executive Director of Public Safety, Rex Redden, will be our guest speaker for a special informational meeting immediately after the 10:30 service. Rex will use a slide presentation and several videos to walk us through best practices in the unlikely event we are ever confronted by an active shooter. It should be an interesting afternoon, and, who knows, it could one day save lives!
Please pray that Christ Church Carrollton will be kept a safe, happy and mission-minded place, and join with us in seeking to guard and protect all God's people as we do God's work in Downtown Carrollton.