Parish Prayer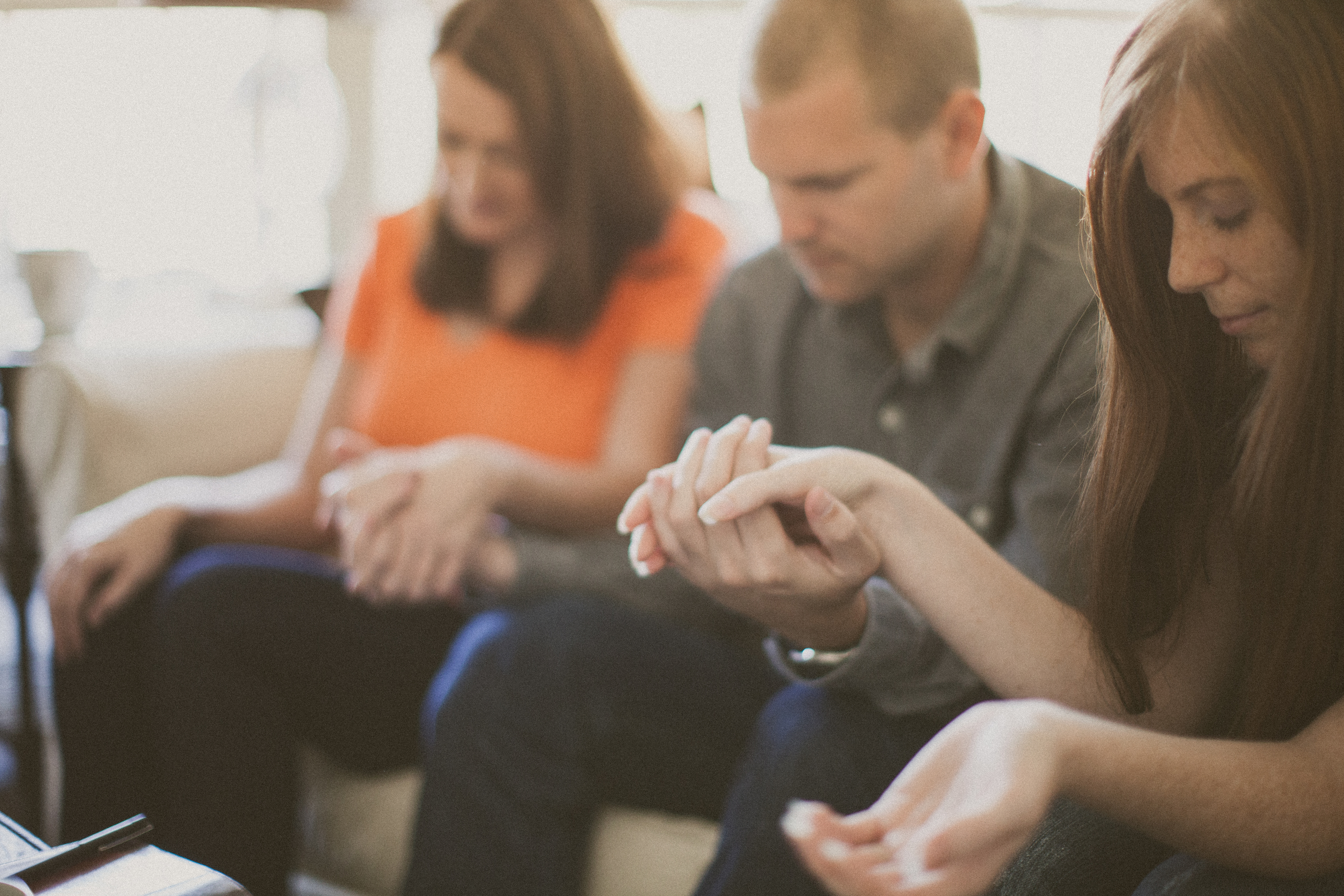 One of my greatest hopes for Christ Church Carrollton is that we will grow in our commitment to prayer! The observable fact is, there are very few clearer indicators of a church's overall spiritual health than its commitment to prayer. Where churches earnestly pray, there is always life and growth; where they don't, there isn't.
In Philippians 4:4-7, Paul writes: "Rejoice in the Lord always; again I will say, rejoice. Let your reasonableness be known to everyone. The Lord is at hand; do not be anxious about anything, but in everything by prayer and supplication with thanksgiving let your requests be made known to God. And the peace of God, which surpasses all understanding, will guard your hearts and your minds in Christ Jesus."
In these four verses, Paul links together four important blessings in church life: joy, reasonableness, peace, and prayer. Want greater joy? Pray! Want to learn to be more reasonable? Pray! Want deeper and more abiding peace? Pray! No wonder Paul commands prayer, commends prayer, requests prayer, and constantly models prayer! It's no exaggeration to say that prayer was one of the secrets of Paul's ministry.
In the time ahead, I am hoping we at Christ Church can focus on prayer, specifically three aspects of prayer. First, I'm hoping we can continue to deepen the Prayers of the People during our main services--with prayers that are honest, transparent, and faithful to Christ. Second, I'm hoping we can encourage church members to grow in prayers at home--with each of us learning to pray with greater intensity.
Third, I am very much hoping that we can establish a regular parish-wide prayer meeting, where we can get together to pray for one another, for our community, and for the world. This summer, to explore ways to achieve this goal, we are launching a virtual Parish Prayer Meeting on the first Sunday evening of each month, May-August, using several online video-conferencing platforms, beginning with one called BlueJeans.
Just as Paul prayed for his friends, and asked for their prayers, using the medium of written letters, so we will use the medium of the internet to pray and to be prayed for at Christ Church Carrollton. Can it be done? One thing that convinces me it's possible is that, for several years, Open Doors (Ellen Grigsby's ministry) has used BlueJeans video-conferencing, three times a week, to gather dozens of staff all across the country to pray. I've seen them in action, and they work!
Please plan now to participate in our Virtual Prayer Meeting this Sunday night, May 6, at 6:30pm. To do so, just let me know of your interest by noon on Sunday. You'll need to visit www.bluejeans.com in advance and download the iphone/Android/Apple/PC app, or the client. I'll try to work with you and then run a quick test to make sure things work. If you prefer, you can participate via voice only, with no video. The service is free to you. Scott Kimbrough is a frequent video-conference participant, and he recommends using ear buds or headphones.
God willing, we'll all be signed on this Sunday night and ready to start this exciting experiment. Of course, while it remains to be seen exactly how BlueJeans and video-conferencing will work out for us, one thing is an absolute certainty: God will bless us as we pray to him; and, as Paul teaches us, at the heart of what he gives us will be deepening joy and a peace the world can't even understand.