Love God & Love Neighbor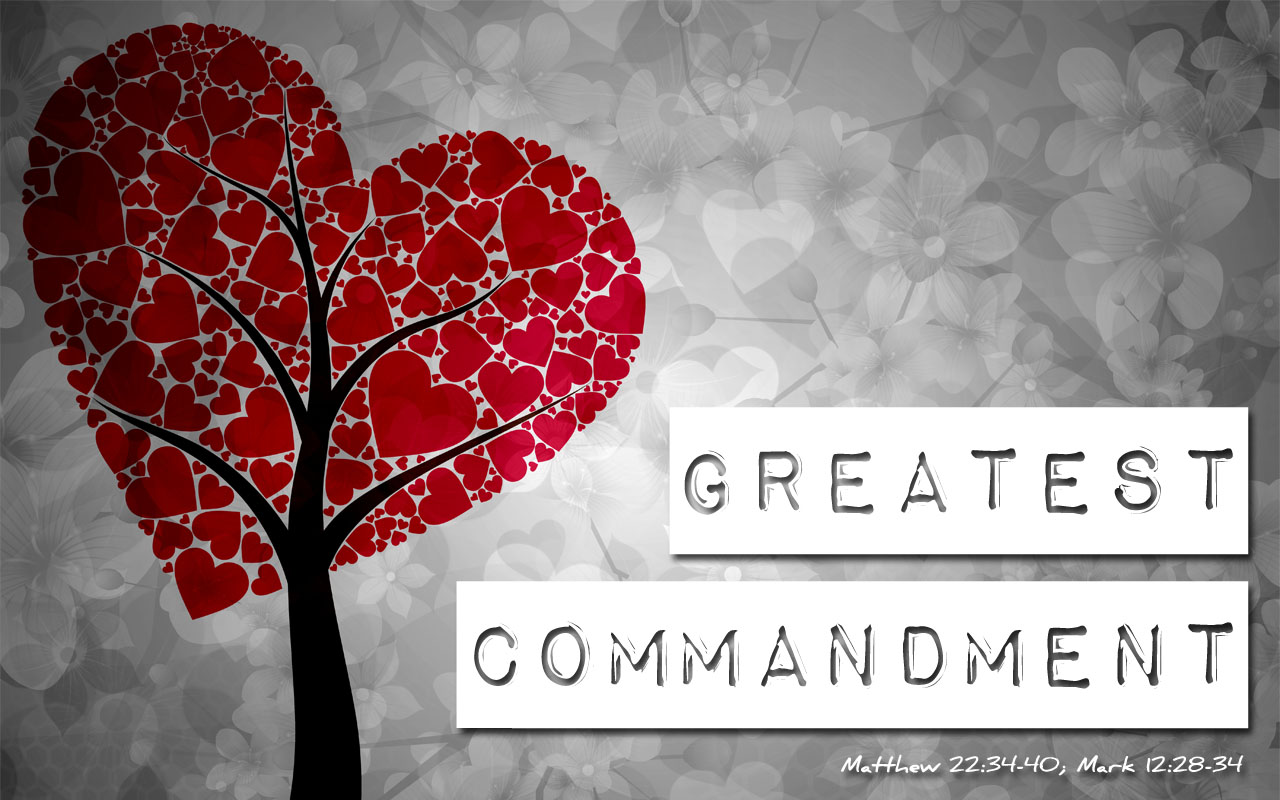 "Love God & Love Neighbor." That's the theme of this year's annual General Assembly of the Presbyterian Church in America. Representatives from PCA churches all across the country (including me) are gathering in Atlanta for a week of Biblical refection on Jesus' Greatest Commandment: "The most important [commandment] is, 'Hear, O Israel: The Lord our God, the Lord is one. And you shall love the Lord your God with all your heart and with all your soul and with all your mind and with all your strength.' The second is this: 'You shall love your neighbor as yourself.' There is no other commandment greater than these." Mark 12:29-31
I'm eager to be a part of this discussion, not only because the topic is of great theological interest, but because it's actually something we are wrestling with right now at Christ Church Carrollton. Of course, we all recognize Jesus' command to love God "with all our heart, soul, mind and strength." Where we struggle is on how to love our neighbor. What does that look like? Just this past Sunday night, at the Adult Bible Class, we hosted two local mission organizations who seek to love our neighbors in concrete ways--by helping to feed them and by helping to house them.
Feed Thy Neighbor "Feed Thy Neighbor" is a grass-roots ministry based in Bonton, an historic neighborhood in Far South Dallas, near Fair Park. The brainchild of Bethany Moon, "Feed Thy Neighbor" seeks to provide wholesome, affordable food and other necessities for people who live in one of the poorest areas of the Metroplex. Families in Bonton live on an average of $9,999 per year! To try and help, we have launched a donation drive, in partnership with "Feed Thy Neighbor," for non-perishable food and household products. On June 23, we plan to deliver what we collect to be part of the new Grocery Pantry which they hope to open that weekend. You can find out more by clicking here.
Housing by John 3:16 "Housing by John 3:16" provides short-term housing assistance for dozens of Carrollton residents. With 65% of Carrollton's school children qualifying for government assistance, many individuals and families live on a shoe-string, barely paying their rent or utility bills, and often on the brink of being evicted or losing their power or water. CEO Judith Vaughan started "Housing by John 3:16" to show God's love to our neighbors by helping to provide this basic need. Judith needs support from donors and prayer supporters. Christ Church hopes to do both! To find out more about "Housing by John 3:16," click here.
I asked both these organizations how they tie in the gospel to their concern for things like housing and food. Secular, Christ-less social work is something many others are happy to invest in, but we at Christ Church want to make sure what we do is "in Jesus' name." I was happy to hear that both "Feed Thy Neighbor" and "Housing by John 3:16" work very intentionally to make sure that it's Jesus who gets the glory for all they do, and that people's spiritual need is addressed along with their physical needs. Both had specific strategies to proclaim Christ and to call people to him, and both had seen men and women, boys and girls, respond and turn to him.
I want to thank Sam Wyman for reaching out to these two outstanding organizations and lining up their excellent presentations on Sunday night. All of us who heard them recognized their sincerity and obvious Christian faith. They clearly want to show love to our God and to our needy neighbors. Actually, what I'm realizing more and more is that one of the main ways you and I show love for God is by showing love for the people around us. That's what I'm hoping to think about this week at General Assembly, and it's what I hope we can do ever more effectively here at Christ Church Carrollton.