Lent 2019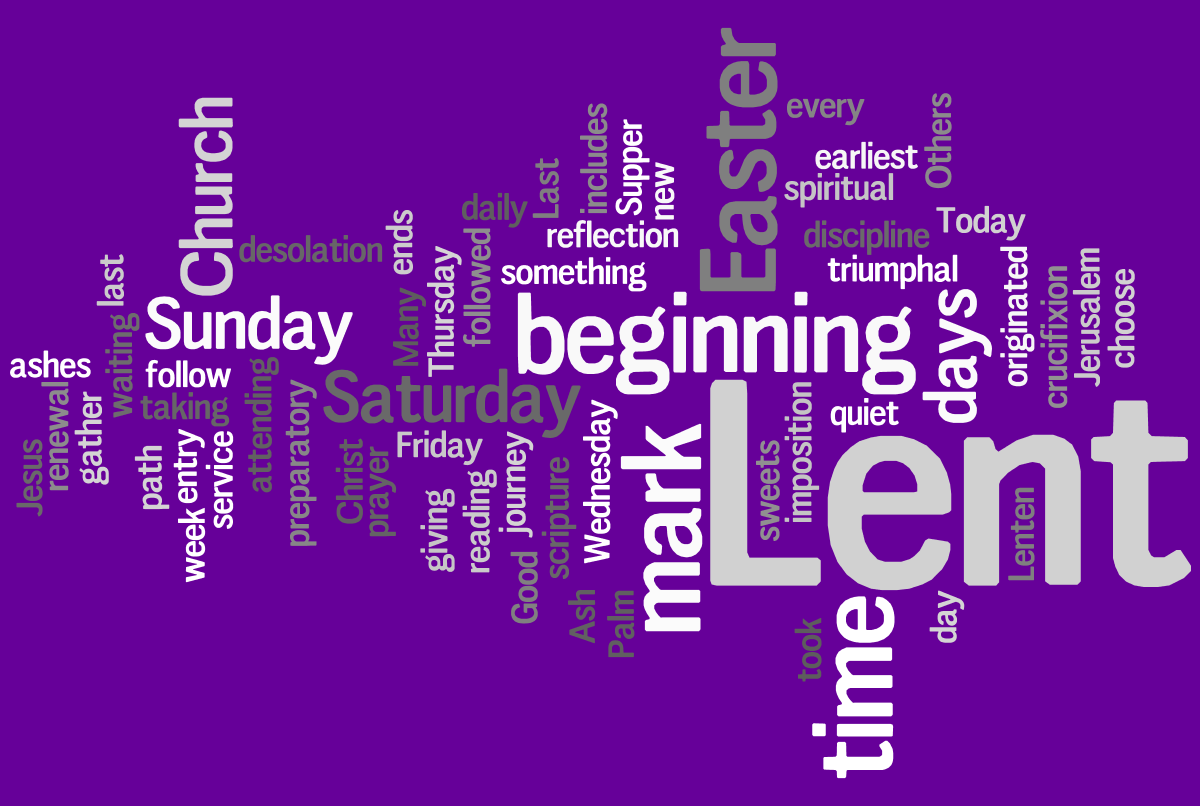 Lent 2019 begins on Ash Wednesday, March 6. We will mark the day with our traditional Ash Wednesday Service with imposition of ashes, beginning at 7pm in the church. Please join us. This year, as we reflect on our sin and mortality, always in the light of the gospel, Lent will highlight both our confidence in Christ and our vulnerability in some very concrete ways.
Active Threat Training—March 10 On Sunday, November 5, 2017, a gunman entered First Baptist Church in Sutherland Springs, Texas, and shot and killed 26 people. The nation was horrified, and all of us were reminded how vulnerable churches are. Christians are, of course, called to be welcoming and accepting to everyone, even to the most troubled, but we must at the same time be prepared to defend the people who gather here. Carrollton Director of Public Safety Rex Redden will give us instructions on best practices in the unlikely event of an active threat.
Evacuation Drill—March 17 Thankfully, we have never had an emergency while meeting in the Oldfield Building, but while serving as Senior Pastor at Trinity Episcopal Church in Dallas, I witnessed a fire during a church service. I'll never forget it. What would we do on a Sunday if we had to evacuate our building quickly on a Sunday morning? After coffee on Sunday, March 17, Safety & Security Team Leader Elder Larry Perry will walk us through a complete Evacuation Drill, where we actually evacuate the building and discuss what-if's.
Heart Attack Training—March 24 Probably the most likely emergency at Christ Church is a heart attack or other heart event. The American Heart Association reports that there are 735,000 heart attacks every year! What would we do if someone we love suddenly experienced a heart attack on Sunday morning? God, in his mercy, has provided remarkable technology and some common-sense solutions that can dramatically improve outcomes. The Safety & Security Team will help us understand what to do.
Instruction on Wills & Living Wills—March 31 Every single person who has someone else depending on him or her should make arrangements for a will and a living will. Neither has to be complicated or expensive, but they do need to be kept current and in a safe place. It's one of the kindest things you can do for the people you love the most. A local attorney will be with us to explain best practices and provide assistance.
After Death Planning—April 7 Another kindness you can do for your loved ones is to leave directions for after you die. Do you have preferences they should know about? Burial or cremation? Do you have thoughts about how much to spend? Where do you want your remains to be placed? After death—especially a sudden death—it's stressful for loving survivors who have to make a lot of decisions very quickly. A local expert will come to Christ Church and introduce a few questions and offer some basic guidance.
Our goal will be to make the five Sundays of Lent 2019 an opportunity to take to heart our vulnerability in a broken and sinful world while resting confidently in Christ. We are not to be fearful, but we are to be thoughtful and prepared. In fact, one thing God has done to provide for us is give us people in the church to keep us safe and to help us when we face danger and even death. Everything we say and do will be deeply grounded in the love of God and his sovereign power!