iMission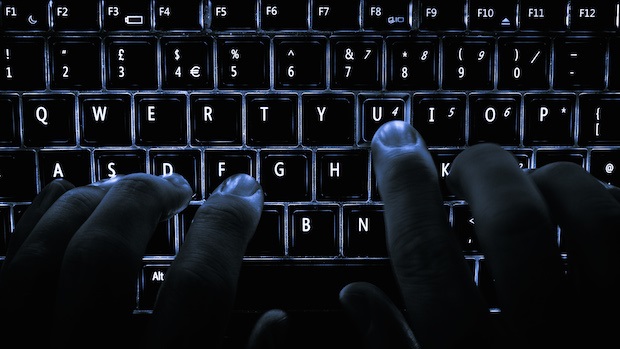 In Exodus 24:4, it is said that Moses "wrote down all the words of the Lord." This is the first Biblical reference to non-oral communication of God's word. Since that time, God's people have been using one variety of media after another to communicate God's message to God's world. We've used stone tablets, slate, animal skin, papyrus, paper, radio waves, and recently a strange new hybrid medium called the Internet. The Internet is the context for what I call iMission.
There has been much written lately about the downside of the Internet. Demonstrably, it can be a dehumanizing force that pulls human beings apart from each other and away from authentic interaction while dragging us instead into disturbing degrees of anti-social dysfunction -- the all-too-common phenomenon, especially among the young, of having a thousand friends on Facebook, but no one to talk to, let alone cry with, when we feel alone or in need.
While we definitely need to be sensitive to the dangers of the Internet, we also need to recognize it as yet another morally-neutral medium through which Christians can communicate God's life-giving, life-transforming message of love. In other words, what Johannes Gutenberg did in 15th-century Europe, with movable-type and paper, you and I can do today, in a smaller way, with our desktop computer, laptop, or smart phone.
One of my go-to-guys for thinking through church life is Ed Stetzer. He recently wrote a piece in Christianity Today called "3 Ways Technology Enables the Mission of the Church." By "Technology," he meant the Internet and all that goes with it. After acknowledging that "The technological-ification of the church is a huge issue," Stetzer went on to state his belief that "technology is a resource we can use for God's glory." I agree. Here are a few specific ways you and I might use the Internet -- iMission -- for God's glory at Christ Church Carrollton.
Our Church Website
It's amazing how many of our church's guests find us via the Internet. It's also amazing how many comment on how much the church's website impressed them and actually moved them to come for their first visit. Have you checked out the Christ Church website lately? If not, click here, and see for yourself what a great job our Webmaster Scott Kimbrough has done to tell our story and communicate the gospel digitally.
Digital Newsletters
I am thrilled by the new digital Weekly Update edited by Sarah Deay and sent out via MailChimp. This has been a goal of the Session for a long time. With its simple content and mobile-friendly format, the Weekly Update is designed to communicate upcoming events and basic discipleship information like our church blog and recent sermons. We hope a planned monthly newsletter will add to that and deepen it, with more teaching resources to communicate the gospel to newcomers and old-timers alike. (By the way, would you believe our very first Weekly Update was opened 127 times by 32 unique users?)
Facebook
There are few entities on the Internet that hit more buttons, both pro and con, than Facebook. I love it and use it a lot, but I know and love folks who don't. But here's the thing, Facebook is undeniably a tool that reaches millions of people world-wide and many thousands right here in Carrollton and the Metrocrest. It's an easy way to connect. If you're already a Facebook user, please visit and Like our church Facebook page. If you're not a Facebook user, please consider signing up for a free account. Once you're signed up, please visit often and be sure to leave a favorable review and comments.
Twitter, Instagram, SnapChat, etc.
One of the realities of the Internet is that it is always evolving. The Internet's constant state of change can be intimidating and frustrating, but it can also be exciting and full of opportunity! As the medium matures, we will need to stay attune to how we can use it to continue to communicate God's truth as we seek to build a God-centered community.
In Exodus 24, Moses was faithful to write down God's words as God had instructed. The prophets and the apostles used the technology of their day to do the same thing. At Christ Church Carrollton, our goal is to use every means available to us -- including the Internet -- to communicate Moses' words, and the prophets' words, and the apostles' words, and the Lord Jesus' words. For now and for the foreseeable future, our church's mission, my mission, and your mission, includes iMission.