God Is Pro-Life, and So Are We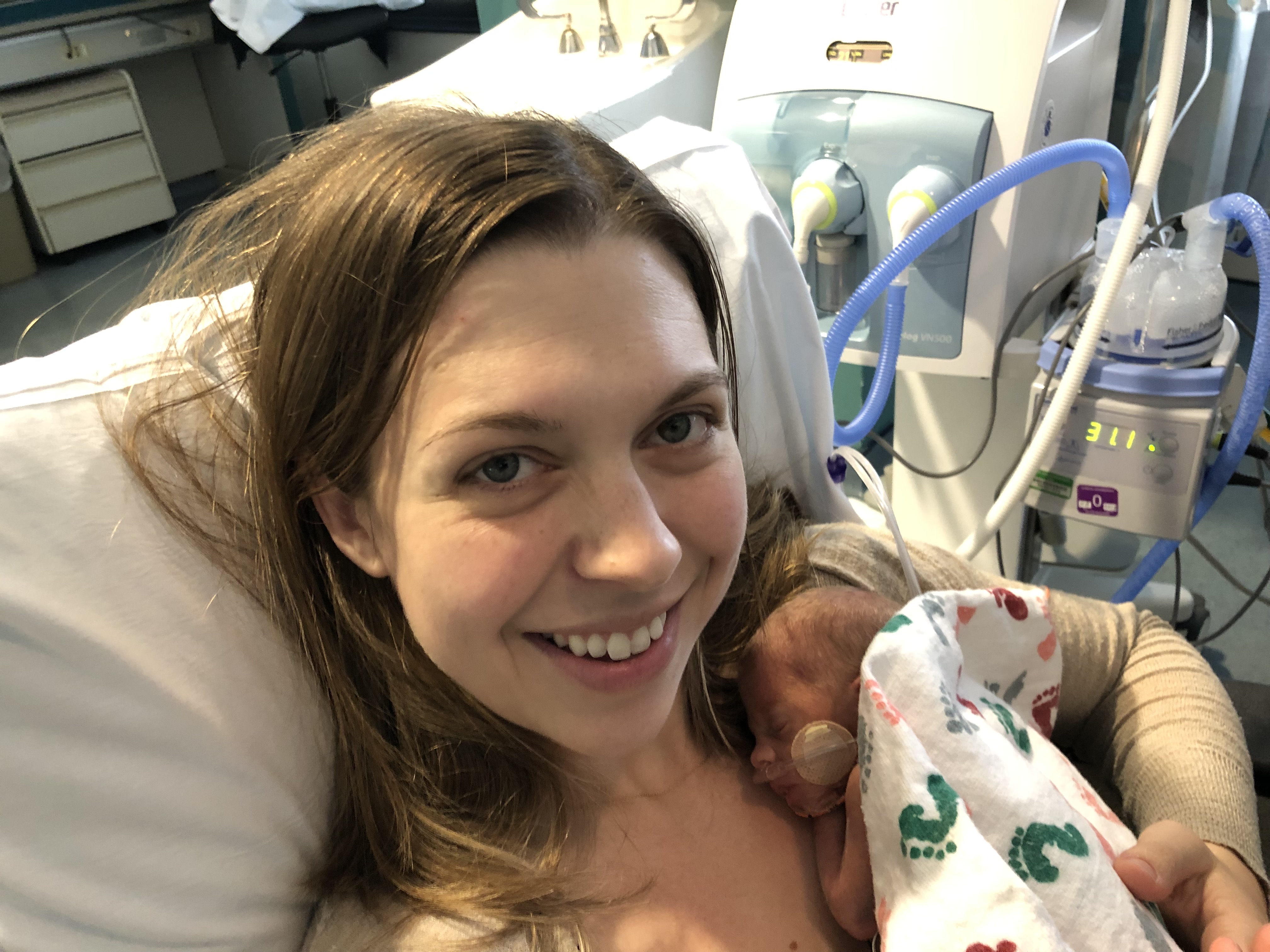 I've been thinking a lot lately about the holiness of human life. Maybe it's because we marked Sanctity of Human Life Sunday just a few weeks ago on January 20. Maybe it's because of recent highly-publicized legislation in New York which opened the door for expanded abortion rights up to the last moments before birth. But most of all, I've been thinking about the holiness of human life because my daughter Grace has just delivered twin baby girls—Audrey and Flora—whose very presence speaks to me of God's creativity and life-giving power.
Christianity has always been pro-life. It's enshrined in the Bible, beginning in Genesis 1:26 when the holy God created human life in his own image (imago dei). On this basis, Hebrew ethics and law has always recognized the sinfulness of taking human life, while recognizing that human life begins at conception. Christian reflection, as early as the first-century AD, was explicitly and outspokenly pro-life and anti-abortion. Today, as Christianity slips further and further from the center of American sensibilities, here are three ways we at Christ Church aim to be clearly pro-life:
Teaching I am planning to do a sermon next Sunday on the topic of the holiness of human life. The Presbyterian Church in America actually took a position on this cluster of issues back in the Seventies when abortion was first legalized. "We are convinced Scripture forbids abortion," a special Study Committee reported in 1978. "Abortion is wrong; it is sin. God as the righteous and holy judge will not permit sin to be justified by 'human situations.'" To this, all I (and the Session at Christ Church Carrollton) can say is Amen!
Political Involvement Interestingly, in the PCA's 1978 study, just cited, the last section was an appendix listing Organizations which opposed abortion. Two of these organizations are still very active: CareNet and the National Right to Life Committee. I still recommend them! While we take great pains at Christ Church never to endorse candidates or get involved in partisan politics, we do take positions on ethical issues, so, with that in mind, I encourage all Christians to vote and to vote pro-life.
Social Involvement The Human Coalition is a Christian ministry based in Dallas. They are, their website states, "a champion of life, committed to an audacious mission: to transform our culture of death into a culture of life—to end abortion in America." Christ Church Carrollton recently made the decision, for 2019, to make the Human Coalition one of our two local mission focuses. We'll be pitching in $100 per month (from the local mission budget) and highlighting opportunities for each of us to get involved personally. Watch for further details.
Let me add a few notes of clarification. With time, we have all become aware of extenuating circumstances that make decisions about pregnancy and abortion more complicated: (1) situations where the baby is determined to be non-viable, for example; and (2) situations where the mother's life is at risk because of her pregnancy. Pregnancies which result from rape or incest are not, in my view, grounds for abortion, but they are certainly grounds for special compassion and extraordinary support.
As Leslie and I look with great delight at our new granddaughters Audrey and Flora, I find myself reflecting ever more deeply on what David wrote of the Lord long ago in Psalm 139:13: "For you created my inmost being; you knit me together in my mother's womb." To paraphrase, the same sovereign holy God who made the universe also makes each one of us, knits us together, forms us. Thankfully, our holy God is and always has been pro-life—even at the cost of sending his only-begotten Son to die for us—and if our God is pro-life, so, brothers and sisters, are we!