Babes in Christ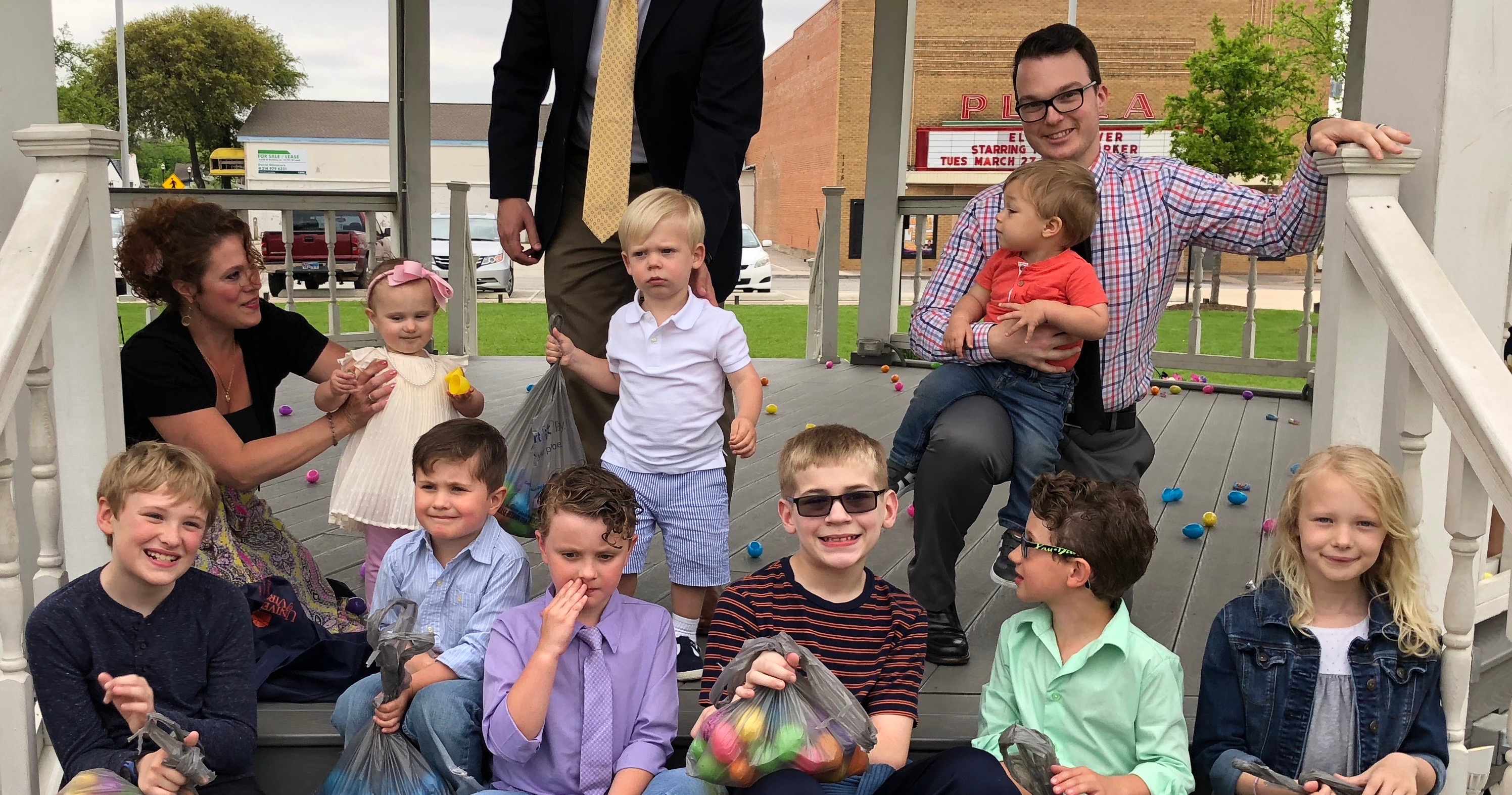 My family and I are just back from a wonderful family reunion in Colorado Springs. One of the highlights was seeing the twelve youngest cousins getting to know each other. Several had never met, and, outside of their individual family units, none of them really knew each other. After four days of hanging out and doing stuff together, they have the beginnings of relationships I pray will last their whole lives.
I have a similar prayer for the young people at Christ Church Carrollton. I pray that they too will get to know each other. And, right alongside getting to know each other--and even more importantly--I am praying they will also get to know the Lord! For his part, Jesus has wonderfully simple instructions with regard to children: "Let [them] come to me...," he taught his disciples in Mark 10:14. So how specifically can we do that?
Adult Discipleship The most important thing we can do to help our children come to Christ is to disciple their parents! Every service at Christ Church Carrollton is built around the reading and exposition of the Bible. We also encourage every adult to join our kid-friendly Community Group (or to start a new one) and to take time every day to read and study God's word. Our hope and expectation is that every mom and dad will evangelize and disciple their own kids in Christ.
Baptism The Lord Jesus gave us baptism as a sacramental means to connect our children to our church and to him. We call it our rite of initiation. Since the earliest days, Christians have brought their little ones to Jesus, just as he directed. "For the promise," says Peter in Acts 2:39, "is for you and for your children..." We urge all parents to consider baptizing their kids.
Church Services At Christ Church, we try to make all our services as kid-friendly as possible. On Sunday mornings, Pre-K's and older are invited to participate in our corporate worship from the Welcome to the Sermon. When the Pastor stands to preach, younger kids up through Grade 6 are dismissed to go upstairs to be taught the Bible at their level, while Grade 7's and older stay in church or help in Sunday School.
Nursery & Sunday School We have a small, but excellent Nursery and Sunday School program. Using the "Show Me Jesus" curriculum, published by Great Commission Publications, our hard-working volunteers and Nursery workers avoid moralism and focus their lessons and fun activities on the great themes of the Bible--who God is, what he is like, what he has done for us in Jesus, and how we respond, by his Spirit, in gospel praise and gospel obedience.
Fellowship Events One of our goals this year at Christ Church is to have lots of fellowship opportunities. We work hard to make them fun--pool parties, magic shows, men's nights, movie nights, etc., etc.--but we work even harder to keep them centered on Christ. Whenever we get together, we want our kids to know that Jesus is always recognized as both our host and our guest of honor.
Prayer Every Sunday we pray for our children. We pray for them to get to know each other and to develop life-long friendships with their peers. We pray for their parents and for their Sunday School teachers and helpers. We pray for our whole church, that all of us--young and old alike--will continue to grow together, more and more, in Christ; and that we older Christians will take special interest in helping to disciple our kids. Most of all, we pray that the Holy Spirit will graciously draw all of us closer to one another and to Jesus.
At Christ Church, we say all the time that our children are our primary mission field. Just know we really mean it when we say it. They really are our precious babes in Christ, and we are deeply committed to them and to their maturing as Christian disciples. Please join us in praying for them, and while you're praying, please look for other ways you can help us help them.